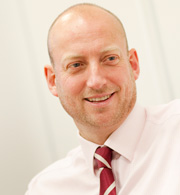 Matthew Walls – Chief Executive Officer
Mr Walls became Chief Executive Officer of GENinCode on incorporation in September 2018. Between September 2018 and October 2019 he was also Chairman of Concepta plc (now MyHealthChecked plc), which he left to dedicate his time to GENinCode. Prior to that Mr Walls was CEO and Executive Chairman of Atlantis Healthcare, a leading international patient behavioural change company. Before joining Atlantis Healthcare, Mr Walls spent over eight years as CEO of the personalised medicine and molecular diagnostics company Epistem Holdings plc (now genedrive plc), which he joined on listing on AIM in 2017. He brings more than 30 years of senior leadership experience in leading, advising and developing public and private health care technology companies. Mr Walls started his career with ICI helping to lead its transition to AstraZeneca where he became Global Commercial Director and was commercially and financially responsible for strategy and international business operations. Mr Walls qualified as an accountant with ICI plc and studied at Manchester University.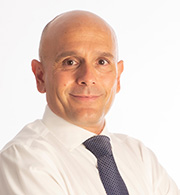 Jordi Puig – Chief Operations Officer
Mr Puig Gilberte founded GENinCode in September 2018 and is the Group's Chief Operating Officer. Prior to forming GENinCode, he worked for the Ferrer Group from 2006 through to 2018 where he was initially co-founder and CFO of the company's personalised medicine division Gendiag.exe and then CEO of Ferrer inCode, the division from which the Company acquired its core products and technology in September 2018. He brings more than 15 years' experience in pharmaceuticals, biotech and global strategic alliances and finance. He qualified as an accountant with Arthur Andersen.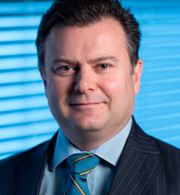 Paul Foulger – Chief Financial Officer
Mr Foulger joined GENinCode as a consultant and interim CFO in November 2020, moving to a permanent position in January 2021. He became a director in April 2021. He is currently a non-executive director of three UK-based companies, Autoclenz, an automative services company, Arcis Biotechnology, a DNA sample preparation company, and Penrhos Bio, a company with innovative bioderived anti-biofilm technology. Prior to joining GENinCode, Paul was CFO of PredictImmune, a company focused on developing tools to aid in the treatment of patients with immune-mediated inflammatory diseases such as Crohn's disease and ulcerative colitis. Prior to joining PredictImmune, Mr Foulger spent 10 years at EKF Diagnostics Holdings plc, a point of care and central laboratory in vitro diagnostics company, where he was Group Finance Director until December 2015. He obtained an MBA from Warwick Business School and is a qualified Certified Accountant.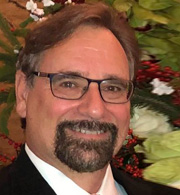 Bill Rhodes – Independent Non-Executive Chairman
Mr Rhodes became Chairman of GENinCode in January 2021. He is also Chairman of the Nasdaq-listed bioinformatics and genomic analysis company OpGen Inc., Chairman of the supervisory board of the Dutch private company CytoSmart Technologies BV, a non-executive director of the AIM-listed in vitro diagnostic company Omega Diagnostics Group plc and a board member of Paramit, a Californian-based private medical device contract manufacturer. Mr Rhodes serves as an advisor to Altaris Capital Partners, a large U.S.-based healthcare private equity fund. He is also Senior Executive in Residence mentoring life science start-ups at Cornell University, with which he has been involved since 2013. Prior to his role at Cornell University, he spent 14 years at Becton, Dickinson & Co. (BD), one of the world's leading suppliers of medical, diagnostic and life science research products. During his time at BD, he held a number of senior leadership positions most latterly as Senior Vice President, Corporate Strategy and Development, responsible for the group's worldwide mergers and acquisitions and corporate strategies. Prior to the role, Mr Rhodes was Worldwide President of BD Biosciences, a business segment with turnover of over US$1.0 billion. Prior to working for BD, he held senior business development positions with Pfizer and J&J. He has a BSc in entomology from Cornell University and an MSc in International Business from Seton Hall University.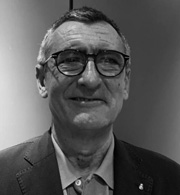 Sergio Olivero – Independent Non-Executive Director
Mr Olivero was appointed a non-executive director of GENinCode in May 2020. Mr Olivero is a veteran in the life sciences/healthcare industry with more than 30 years' experience in diagnostics in Spain and Portugal leading his own company Equipes Medico-Biológicos with a highly successful track record of medical device provision to the IVF market.
GENinCode UK Limited
Oxford Science Park
John Eccles House
Robert Robinson Avenue
Oxford - UK
OX4 4GP
GENinCode S.L.U.
Rambla Egara, 235, ES- 08224
Terrassa-Barcelona
Spain