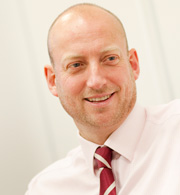 Matthew Walls –
Chief Executive Officer
Mr Walls became Chief Executive Officer of GENinCode on incorporation in September 2018. Between September 2018 and October 2019 he was also Chairman of Concepta plc (now MyHealthChecked plc), which he left to dedicate his time to GENinCode. Prior to that Mr Walls was CEO and Executive Chairman of Atlantis Healthcare, a leading international patient behavioural change company. Before joining Atlantis Healthcare, Mr Walls spent over eight years as CEO of the personalised medicine and molecular diagnostics company Epistem Holdings plc (now genedrive plc), which he joined on listing on AIM in 2017. He brings more than 30 years of senior leadership experience in leading, advising and developing public and private health care technology companies. Mr Walls started his career with ICI helping to lead its transition to AstraZeneca where he became Global Commercial Director and was commercially and financially responsible for strategy and international business operations. Mr Walls qualified as an accountant with ICI plc and studied at Manchester University.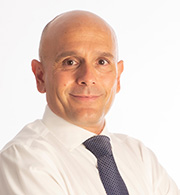 Jordi Puig –
Chief Operations Officer
Mr Puig Gilberte founded GENinCode in September 2018 and is the Group's Chief Operating Officer. Prior to forming GENinCode, he worked for the Ferrer Group from 2006 through to 2018 where he was initially co-founder and CFO of the company's personalised medicine division Gendiag.exe and then CEO of Ferrer inCode, the division from which the Company acquired its core products and technology in September 2018. He brings more than 15 years' experience in pharmaceuticals, biotech and global strategic alliances and finance. He qualified as an accountant with Arthur Andersen.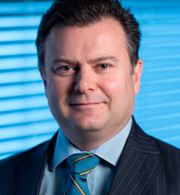 Paul Foulger –
Chief Financial Officer
Mr Foulger joined GENinCode in 2020. He has experience in managing a broad range of corporate transactions including several IPOs on the AIM market, two management buy-outs, over £100m of fund-raising and a number of acquisitions both in Europe and the US. He has been FD at NovaBiotics Ltd, Venn Life Sciences plc and Elsevier Science, amongst others. More recently he was Group CFO at EKF Diagnostics plc, the global point-of-care and central lab devices and tests medical manufacturer. He is currently non-executive director of Autoclenz and Penrhos Bio, and consults with PredictImmune Ltd. Mr Foulger holds an MBA from Warwick Business School and is a qualified Certified Accountant.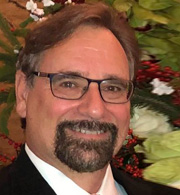 Bill Rhodes –
Independent Non-Executive Chairman
Mr. Rhodes became Chairman of GENinCode in January 2021. He is also Chairman of the Nasdaq-listed bioinformatics and genomic analysis company OpGen Inc., and a Non-Executive Director of California-based Nodexus Inc. as well as OncoDNA S.A.., located in Belgium He previously served as Chairman of the Supervisory Board of the Dutch private company CytoSmart Technologies BV, a non-executive director of the AIM-listed in vitro diagnostic company Omega Diagnostics Group plc and a board member of Paramit, a California-based private medical device contract manufacturer. Mr. Rhodes serves as an Operating Partner for Altaris Capital Partners, a large U.S.-based healthcare private equity fund. He is also Senior Executive in Residence mentoring life science start-ups at Cornell University, with which he has been involved since 2013. Prior to his role at Cornell University, he spent 14 years at Becton, Dickinson & Co. (BD), one of the world's leading suppliers of medical, diagnostic and life science research products. During his time at BD, he held a number of senior leadership positions most latterly as Senior Vice President, Corporate Strategy and Development, responsible for the group's worldwide mergers and acquisitions and corporate strategies. Prior to the role, Mr. Rhodes was Worldwide President of BD Biosciences, a business segment with turnover of over US$1.0 billion. Prior to working for BD, he held senior business development positions with Pfizer and J&J. He has a BSc in entomology from Cornell University and an MSc in International Business from Seton Hall University.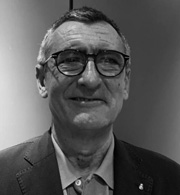 Sergio Olivero –
Independent Non-Executive Director
Mr Olivero was appointed a non-executive director of GENinCode in May 2020. Mr Olivero is a veteran in the life sciences/healthcare industry with more than 30 years' experience in diagnostics in Spain and Portugal leading his own company Equipes Medico-Biológicos with a highly successful track record of medical device provision to the IVF market.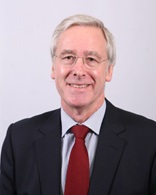 Professor Huon Gray CBE –
Independent Non-Executive Director
Huon has 30 years' experience practising as a consultant cardiologist for the NHS and private sector, with particular experience in cardiovascular risk assessment and interventional cardiology. Huon served as the National Clinical Director for Heart Disease in the Department of Health and then NHS England from 2012-2019, advising government, all party parliamentary groups, the NHS and NICE on healthcare delivery and reform. He is a former President of the British Cardiac Society (now the British Cardiovascular Society) and was previously Chair of the International Committee of the American College of Cardiology. In 2018, Huon was awarded the honour of Master of the American College of Cardiology, the only recipient outside of the US, and the Mackenzie Medal by the British Cardiovascular Society in 2014 in recognition of his services to British cardiology. In 2019, he was made a CBE for his services to cardiology. Huon's exposure to the US healthcare system through his work with the American College of Cardiology over 15 years, in roles such as Trustee and Chair of its Governance Committee, will support the Company as it targets the US as one of its primary markets. Additionally, during Huon's tenure at NHS England, he acted as a liaison with industry and Academic Health Science Networks, helping deliver healthcare in the NHS through encouraging the adoption of innovation and new technology.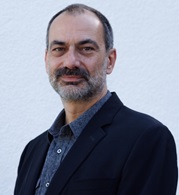 Felix Frueh –
Non-Executive Director
Felix Frueh was appointed a Non-Executive Director of GENinCode in April 2022. He is a senior life sciences executive with in-depth expertise in corporate, regulatory, and commercialisation strategies, with a particular focus on precision medicine. He has over 25 years of experience setting scientific and corporate strategy in precision medicine, and has founded several start-ups in the diagnostics and pharmaceutical sectors. He has worked in the regulatory space for 18 years, including five years working with the FDA. In addition to his career with the FDA, Felix oversaw the creation and operations of the world's largest next-generation, Clinical Laboratory Improvement Amendments (CLIA)-certified, whole human genome sequencing laboratory, as the Chief Scientific Officer of Human Longevity (HLI). He received his PhD in biochemistry from the University of Basel in Switzerland and completed postdoctoral fellowships at the University of Basel and Stanford University.